A new inventory / goods management system that automatically acquires the position with RFID and displays it on a digital map
Radar search app that identifies the horizontal and vertical positions of inventory and goods with RFID tags attached
A mat antenna that identifies only RFID tags that have passed through AI analysis and automatically manages warehousing and delivery
RFID positioning technology by radio wave phase analysis
Compared to the conventional method using signal strength, our patented radio wave phase information time series analysis can identify the position of inventory and goods with RFID tags attached with high accuracy.Instead of using an expensive sensor with a battery, you can manage the location of individual items using an inexpensive RFID tag that costs 1 to 5 yen per sheet.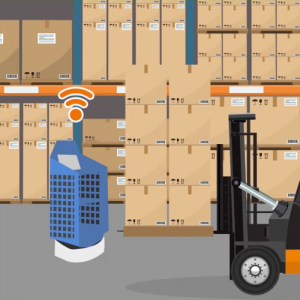 Location management of JR East to accelerate DX
Due to the nature of the railway business, which is related to human safety, accurate and strict management of equipment and assets is thorough, so the man-hours of an analog management system was an issue.Therefore, we worked on digitization using Locus Mapping and verified the effect of reducing the work of goods management.
Utilization of RFID tags reduces man-hours of 437 man-days per year in inventory work
A distribution warehouse that handles Shinkenzemi teaching materials uses RFID and Locus Mapping to streamline inventory work and waste search work.We will redistribute human resources to operations that can reduce human costs and increase added value to customers.